Tonight's episode of Empire picks up with Cookie reading all the trolly headlines about the Lyon Family's money woes to Jamal and Hakeem. She is pissed, especially because Lucious blew up their spot. It's just another reminder that they have some work to do. Things get worse when they find out that Andre isn't coming home today (Lucious went to pick him up and got let down). He's in the hole due to that fight he had with the bully he has been beefing with. That situation is far from over and we're not even sure when Dre is coming home, but the Lyon Family has to move forward. Lucious reveals that he found some new office space and he's meeting with investors soon. They also want Hakeem and Jamal to sign with them, but they're still signed to Empire so we all know that breaking those contracts are not going to be easy.
It comes as no surprise when Hakeem and Jamal visit Kingsley at Empire and are met with contempt when they try to get out of their contracts. Kingsley mocks Hakeem's bad lung (but Jamal has been working with him on figuring out new ways to breathe so this is going to get better) and reminds Jamal that he better turn in that album he owes or he'll never release any music ever again.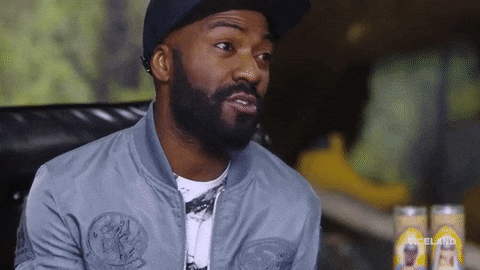 Things go even further downhill when Lucious' money people decide not to loan him money after all. In related news, we find out that Candace convinced Cookie to buy a loft in SoHo a while back and to keep that information secret from Lucious. The point of purchasing the loft was to have some collateral in case Lucious ditched Cookie again. You know things were looking real shaky with Giuliana for a hot second. Welp, Candace is smart because now Cookie is going to put the loft up for sale. We all know that lofts in SoHo go for a grip.
Lucious visits Thirsty's office to see if he'll join their new venture. He's an ambulance chaser now and he's doing well in business. He's also giving Lucious the side eye because he hasn't really heard from him in over a year yet here he is in his face, once again needing something. However, Thirsty used to come through in the clutch, for all of Lucious' illicit activities, so surely he'll be back…
Right?
RIGHT?!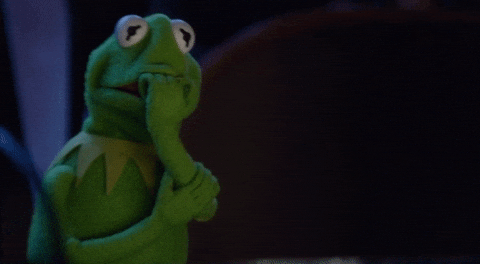 Part of Andre's beef with the jail bully is that he has been harassing a kid named Quincy. We don't know what Quincy did, but it's obvious that Quincy belongs in college and that he's smart and may even be in there on some numbers or tech related crime. Dre probably sees himself in Quincy and decides to protect him. That's cool and all, but something about this seems strategic as well.
Lucious confronts Kingsley at Empire because he has been playing games and even stole the office space that Lucious had been looking at. These people can't do anything original, can they?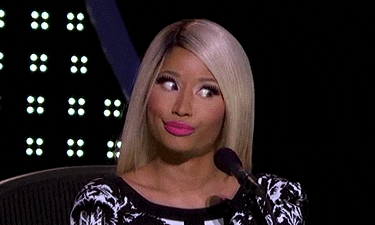 Anyway, Kingsley kicks that bs about this just being about business, but Lucious is ready to take it to the streets. He even threatens him and says that if he keeps up this "business" strategy then he might meet his maker. Kingsley ain't scared though. We know he has more tricks up his sleeves.
Lucious and Cookie decide to turn their home into Empire headquarters since there's no office space. Cookie's sisters are on board helping the family business, so is Porsha. Thirsty decided to come back like we knew he would and Lucious is trying to get Becky to return too. That's still up in the air but she is present for their first business event in their living room. Thirsty helped them land some new potential investors. One of the investors tries to be shady about the setup but Cookie shuts that down then Lucious reminds them that the greatest acts at Empire have all been Lyons, and he wants to demonstrate that. So, without further adieu, Jamal and Hakeem take the stage. Hakeem is obviously nervous about this, but it turns out that the work they've been doing with his breathing worked. The song is a hit and Hakeem is back rapping again. Tonight is mostly a success, except for the fact that Becky turned Lucious down, and she has every right because she's potentially getting a promotion at Empire, something Lucious kept overlooking her for. Plus, the way Lucious is talking to her is all types of stupid so no one can blame her.
Jamal turns in the music, including he and Hakeem's new song, he created in to Kingsley. This should fulfill his contractual obligations to Empire. Kingsley likes the music and thinks he's all set, but Jamal wants checks cut out to all of his family because every track samples something from past music contributed by a Lyon. Kingsely tries to get around this by claiming that samples can be stripped down but they cant according to Jamal's soundtrack.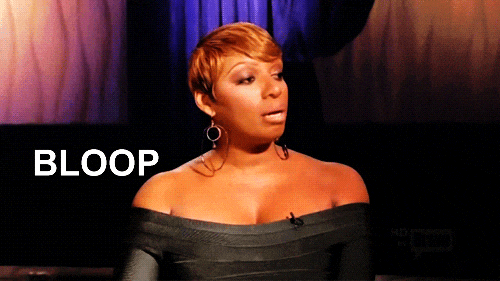 Kingsley is tight and that's when we see him telling his assistant to arrange a visit to a correctional facility.
Speaking of, that bully inmate finally ends up getting killed while Andre is in the hole. Dre is obviously pleased with this news as this is all part of his plan.
Then, we end the episode with Kingsley visiting, wait for it, Diana DuBois! The Lyon's enemy is a friend of his. Hold on tight, because Dre will be out next week!
RELATED POSTS
'Empire' Recap: Lucious Puts Rumors About His Family On Blast
'Empire' Recap: Who TF Is In That Casket?
'Empire' Recap: Jamal Makes A Power Move To Get Money Flowing Again  was originally published on hellobeautiful.com