And, they have this secret bet between them that whenever Lupita requests, MBJ must drop down and do push-ups. We're not complaining, but we can definitely see a twinkle in his eye whenever they're around each other.
If that wasn't telling enough, MBJ appeared on VH1's Safe Word, where he was dared to tweet Lupita,
She responded,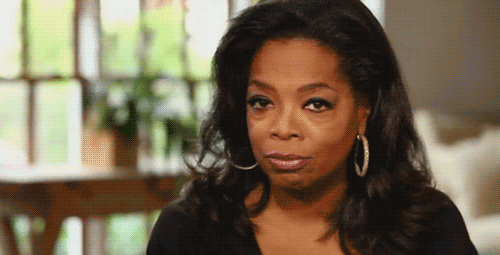 While Lupita and Michael as a couple would be epic for the culture, it would mean less MBJ for us. Oh what a conundrum.
In other Black Panther news, Ryan Coogler's Marvel masterpiece raked in $404 million worldwide over a four-day time frame and $235 million domestically, ranking it it the fifth-highest opening for a film ever.
RELATED STORIES:
'Black Panther's' M'Baku Has The Internet's Womb In A Stir
#WakandaCameToSlay! Black Folks Are Rolling Up To Theaters To See 'Black Panther' Like This…
Wakanda Arrives In NYC For Black Panther Premiere
1. The Cinema Society with Ravage Wines & Synchrony host the after party for Marvel Studios' 'Black Panther'
Source:Getty
1 of 16
2. The Cinema Society with Ravage Wines & Synchrony host the after party for Marvel Studios' 'Black Panther'
Source:Getty
2 of 16
3. The Cinema Society with Ravage Wines & Synchrony host the after party for Marvel Studios' 'Black Panther'
Source:Getty
3 of 16
4. The Cinema Society with Ravage Wines & Synchrony host the after party for Marvel Studios' 'Black Panther'
Source:Getty
4 of 16
5. The Cinema Society with Ravage Wines & Synchrony host the after party for Marvel Studios' 'Black Panther'
Source:Getty
5 of 16
6. The Cinema Society with Ravage Wines & Synchrony host the after party for Marvel Studios' 'Black Panther'
Source:Getty
6 of 16
7. The Cinema Society with Ravage Wines & Synchrony host the after party for Marvel Studios' 'Black Panther'
Source:Getty
7 of 16
8. The Cinema Society with Ravage Wines & Synchrony host the after party for Marvel Studios' 'Black Panther'
Source:Getty
8 of 16
9. The Cinema Society with Ravage Wines & Synchrony host the after party for Marvel Studios' 'Black Panther'
Source:Getty
9 of 16
10. The Cinema Society with Ravage Wines & Synchrony host the after party for Marvel Studios' 'Black Panther'
Source:Getty
10 of 16
11. The Cinema Society with Ravage Wines & Synchrony host the after party for Marvel Studios' 'Black Panther'
Source:Getty
11 of 16
12. The Cinema Society with Ravage Wines & Synchrony host the after party for Marvel Studios' 'Black Panther'
Source:Getty
12 of 16
13. The Cinema Society with Ravage Wines & Synchrony host the after party for Marvel Studios' 'Black Panther'
Source:Getty
13 of 16
14. The Cinema Society with Ravage Wines & Synchrony host the after party for Marvel Studios' 'Black Panther'
Source:Getty
14 of 16
15. The Cinema Society with Ravage Wines & Synchrony host the after party for Marvel Studios' 'Black Panther'
Source:Getty
15 of 16
16. The Cinema Society with Ravage Wines & Synchrony host the after party for Marvel Studios' 'Black Panther'
Source:Getty
16 of 16
Michael B. Jordan & Lupita Nyong'o Are Flirting So Much, We Think They're A Couple was originally published on hellobeautiful.com