Issa girls trip! Tonight's episode of Love and Hip-Hop Hollywood is mostly about London shenanigans. Bridget Kelly has a big fan base in London, new music to promote and a show but she decided to make a bigger spectacle of it by inviting her girls. It's La'Britney, Moniece, Teairra Mari, Brooke, Paris, and Nikki. But the thing is, some of these women are plus ones and you already know there's tension in the overall group. Teairra is annoyed with Paris and Nikki because she feels like they deserted her when it came to her sex tape drama. Teairra doesn't really rock with Moniece like that because she feels she deserted her back when she was going through rehab. Moniece doesn't rock with Paris. La'Britney and Moniece don't rock with each other, and Brooke is Brooke so you already know she was talking smack to the rest of the girls about last week's studio situation with RoccStar and Moniece.
In other words, you never know how this is going to go.
Once the girls get settled in London, La'Britney doesn't hesitate to call Moniece out for spreading rumors about her allegedly sleeping with A1. Moniece said that she was just repeating what she heard from someone else. It was Lyrica who said that. Remember when Lyrica was pissed that A1 and La'Britney were working together and she just assumed that their relationship was more than just business? Yeah, that. But anyway, La'Britney then says she heard that Moniece slept with K. Michelle.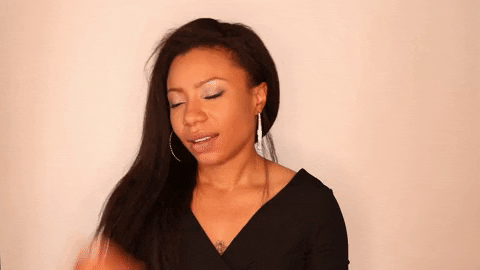 Moniece says that she and K. Michelle are good friends but the only box she's munching on is her girlfriend AD's.
That don't mean she never got it on with K. Michelle though. Anyway, back to their little discussion, it surprisingly doesn't escalate and they eventually seem to get over it. La'Britney basically explains (later on) that she only slid into A1's DM's for business purposes and makes the good point: DM's is how a lot of people, especially in entertainment, especially millennials, create amazing opportunities to secure the bag.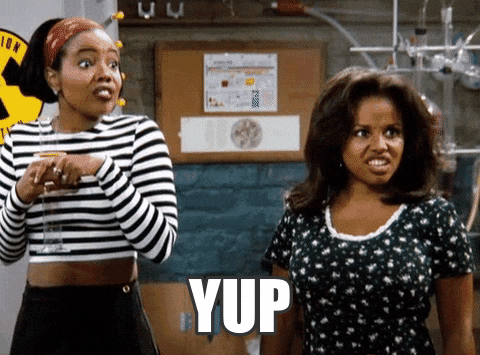 In fact, the entire trip thus far is actually okay-ish. There's tension but no one is throwing drinks and tugging hair…for now. Teairra even seems to get back on the right track with Moniece and Paris. Nikki is kinda just there.
Back to Bridget Kelly. She has a press day (at the home they're staying in) since she's actually in London because she has a show coming up and to promote new album, Reality Bites. Enter Brooke.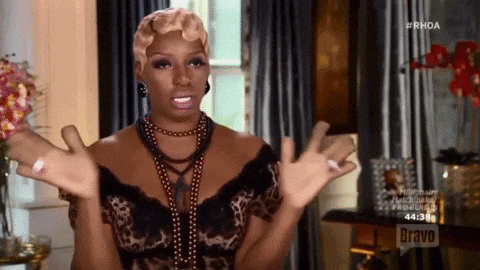 So… Brooke bogarts Bridget's interview because y'all know she does that. In her mind, she was spicing up the interview because Bridget was being boring (but in reality, Bridget was actually being professional). So she steps into the mix talking about she's still alive (because no one has really heard from her musically since "Girl Fight") and plans on coming out with new music.
Then she brings La'Britney into the mix. La'Britney is actually working with Lady Leshurr. The latter is a rapper from the UK and she's dope (do your Googles if you're not familiar). That's cute and all, but this isn't La'Britney's interview. Then Teairra comes out just to tell the girls that the chicken she was making was almost ready and of course the reporters drag her into the interview. She doesn't want to be a part of the interview but sits down anyway, as if she really didn't have a choice in the matter.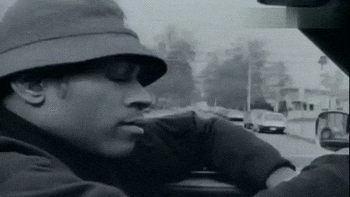 And of course, they ask her about the sex tape. TT is annoyed by that question and then another reporter asks where they can see it. Now that's just rude! Teairra storms back into the house. Bridget follows behind her to make sure she's okay. She's also pissed that Brooke derailed the whole interview before she could even talk about her new music. TT locks herself in her room and doesn't want to be bothered. That's that.
Next week Bridget will call out Brooke for her thirsty behavior and it looks like Solo Lucci and Marcus will be joining the fun in London.
RELATED POSTS
'LHHHS5' Recap: Ray J's Fake Brotherly Behavior Almost Gets Him Faded By A1
'LHHHS5' Recap: Is Safaree About To Be A Father?
'LHHHS5' Recap: Brooke Valentine Derails Bridget Kelly's London Press Opportunity  was originally published on hellobeautiful.com